Client
Beckton Dickinson
Product
Real Time Anesthesia Monitor
Problem
Anesthesiologists have a lot of life-sustaining details to monitor and balance, all simultaneously, all in real time.  To track things they either need to remember or write them down.  Both of which are inefficient and error prone.
Solution
Connect bar-code sensitive injection ports to patients so that a system can automatically capture all injection and infusion data, and present the data visually to anesthesiologist. 
Screens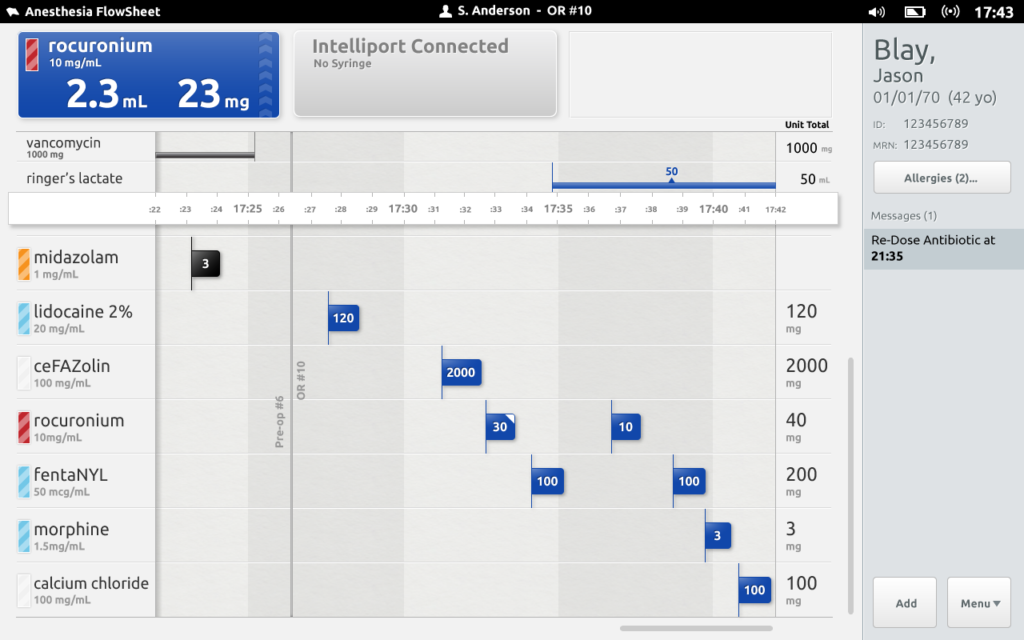 This design was meant for a large communal screen, visible primarily to the anesthesiologist, but also to the entire operating room team. It shows a list of medications delivered over time, with infusions above the timeline and injections below.
Mostly for documentation purposes this view can be switched on to show an historical sequence of delivered medications.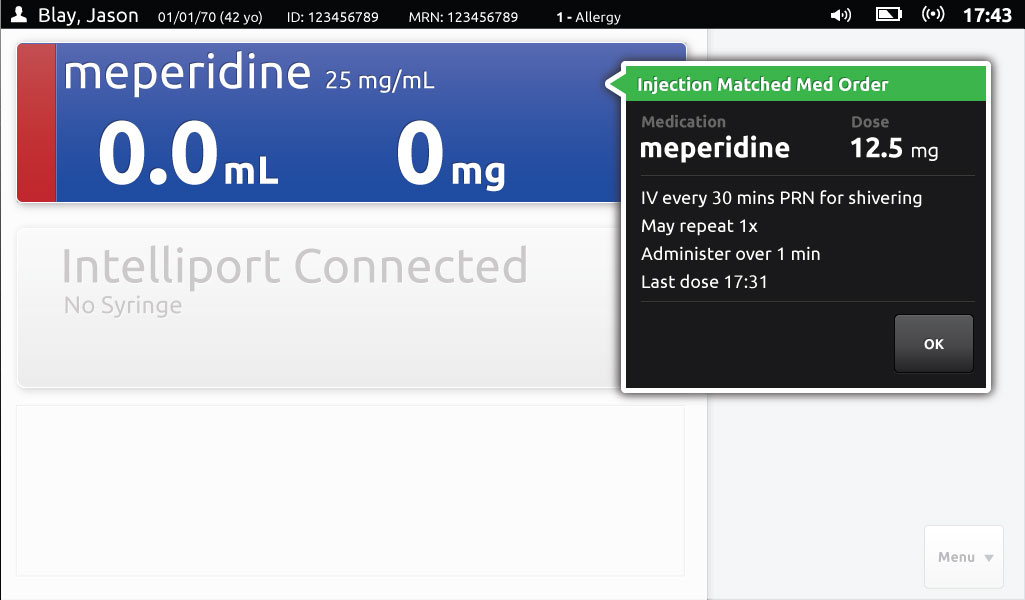 Not all cases have the space or need for the full detailed view. For these cases there is a 7″ tablet mini view. This should only current connected syringes.