Client
Personal Project
Product
Interior design
Problem
We had a great 30s bungalow that lacked some basic modern conveniences, and needed an over all update.
Solution
I planned a complete kitchen, bath and yard renovation with Sketchup (one of my favourite design tools).  Except for a few plants and light fixtures everything in these model I had to custom make
---
The House
An old 1930 craftsman bungalow
Kitchen
The interior design needed to add modern conveniences like an hood fan and dishwasher, while adhering tho the 30s/40s period aesthetic of the rest of the house.  The idea was to redesign around a beautiful antique oven, stick with a period color palettes of black and white with red accents, and use headboard's organic feel to balance then hardness of the black granite and tile.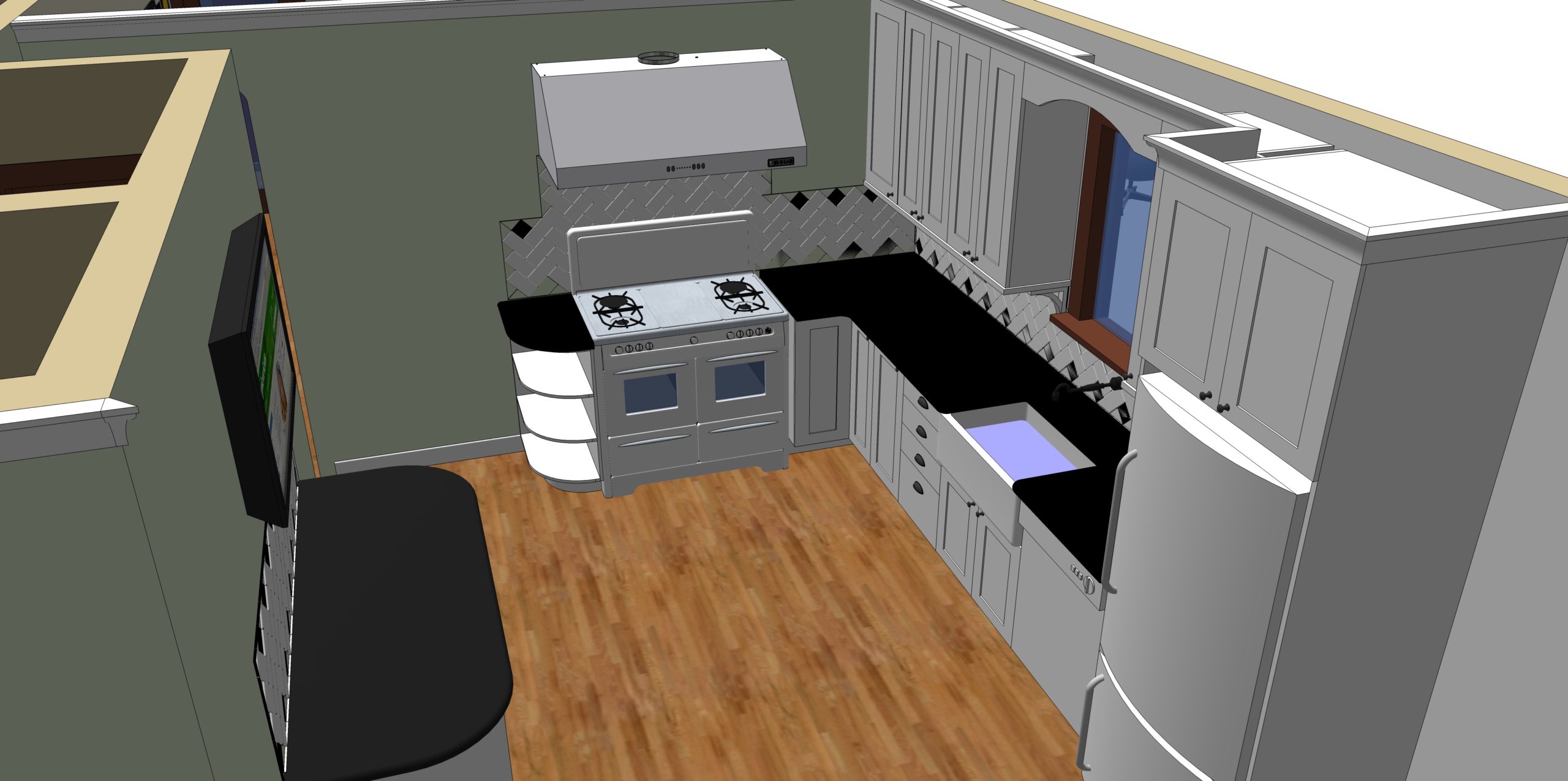 Livingroom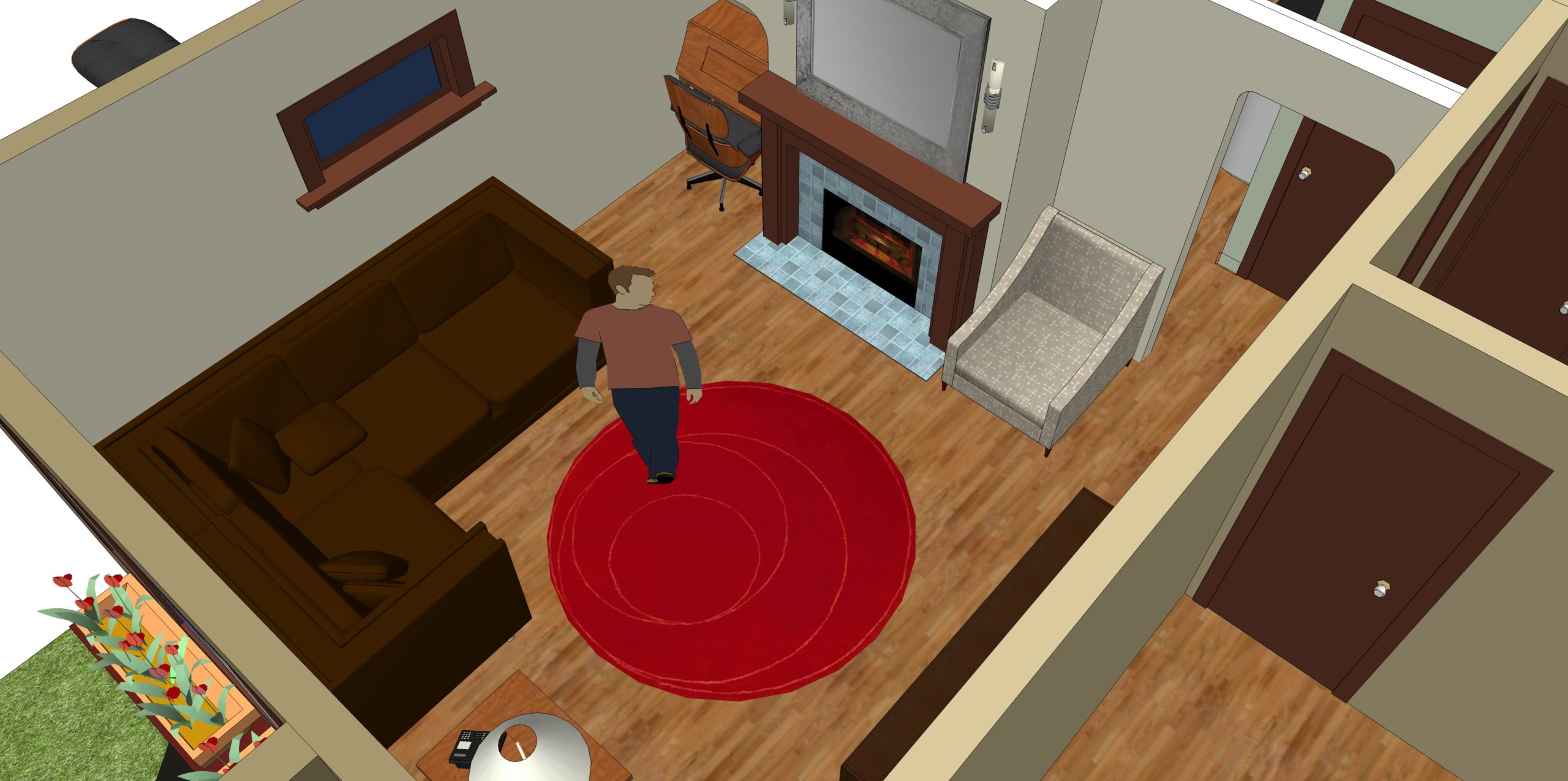 Top View